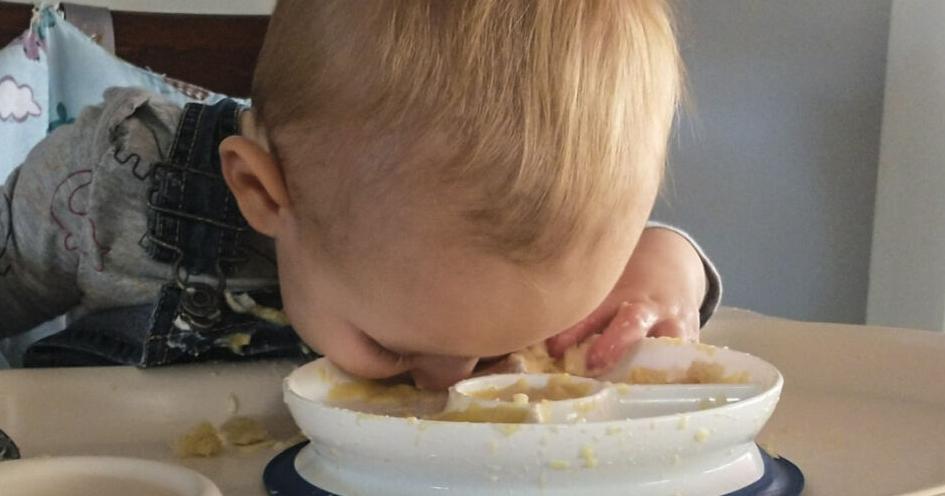 Greg Galbraith for Agri-View

Feed the babies
Who doesn't have enough to eat
Put the kids on
Without shoes on your feet
house people
living on the street
Oh, oh, there's a solution – Steve Miller Band, "Fly Like an Eagle", 1976
Being a new grandparent allows me to relive some of the intricacies of parenthood that I've forgotten over time. I was also reminded of how my wife cared for my children from an early age between morning and evening chores on our dairy farm, while I was busy with daily activities.
I recently had the pleasure of watching my grandson eat at the controls of his high chair. What a fascinating journey for kids as they venture beyond a liquid diet and begin to experience food. His responses were visceral. His eyes lit up at what he liked but he recoiled from an offering of vegetables. It's more than just taste involved in the intense sensory experience that food provides. It's an adventure for my grandson Marty but also for the family dog, Fuji. I'm sure there has been an increase in "on-the-shelf" vegetable offerings in Fuji's life.
Ironically, on the same day I happily watched Marty navigate his way through a midday meal, I witnessed a heartbreaking story about food insecurity in Madagascar. According to the United Nations, the country is on the verge of experiencing the first "famine linked to climate change". A four-year drought has devastated isolated farming communities, forcing families to forage for insects to survive.