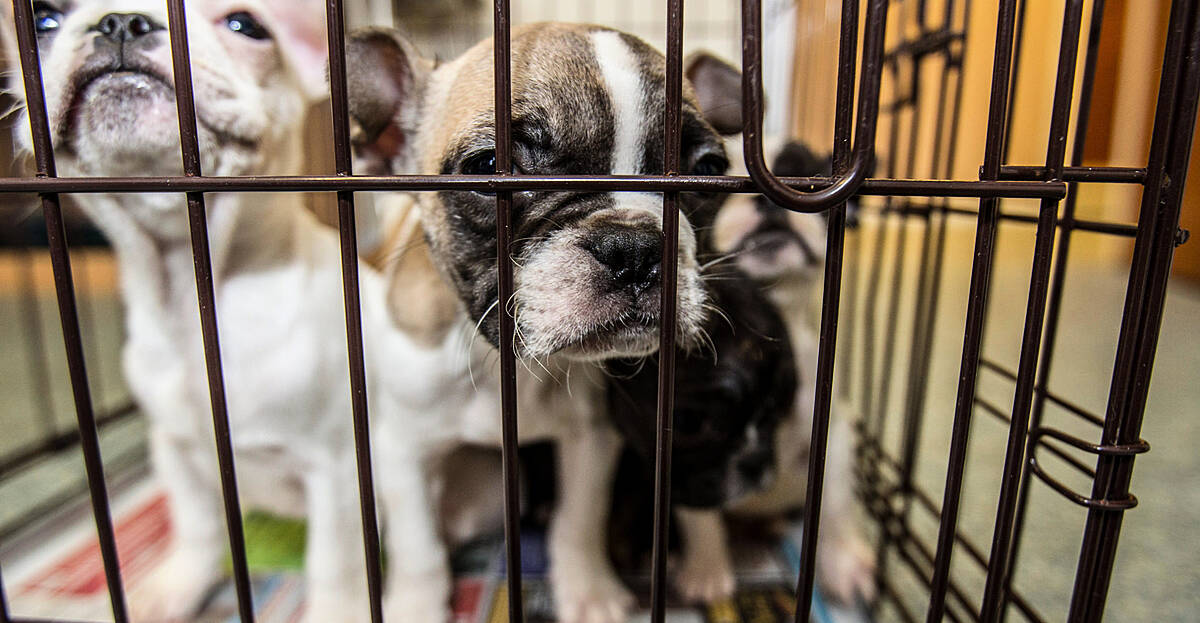 Too many puppies being raised in cruel conditions, charity warns
Dogs Trust has called for a review of the Dog Breeding Establishments Act amid concerns that too many dogs are being bred by cash-crazed breeders with little regard for animal welfare.
"If you have six dogs or females that can breed, you register with your local council and they license it," Corina Fitzsimons explained to The Pat Kenny Show.
"But as you pointed out, Pat, there could be hundreds and hundreds of dogs, kept together, there's no limit – that's just the volume of female dogs.
"That doesn't take into account their puppies or the stallion.
"And the staff to dog ratio under the law right now is only one person to 30 female dogs, so that's not including their puppies, that's not including male studs.
"So one person could technically take care of almost 150 dogs.
"And when you think about the attention and the love that every dog ​​needs, it's just impossible to be able to give that to hundreds of dogs with so few staff."
Listen and subscribe The Pat Kenny Show on Apple Podcasts, Google Podcasts and Spotify.
She added that some people mix species that are not suitable for breeding – often with disastrous consequences for the female dog's health:
"People pay hundreds, even thousands, of dollars for dogs that are just made up," she continued.
"It's just putting two different dogs together and putting them together – which, again, is not good for their welfare.
"These are people who mix pompoms [pomeranians] and huskies and calling them pomskies and you can imagine the size of the two dogs.
"Some dogs even have C-sections because they can't give birth naturally because they mix up a small dog and a big dog."
Gumtree recently banned all advertisements involving animals – a move the Dogs Trust welcomes. Instead, they suggest using a reputable website to find a canine companion:
"We recommend going to PetBond.ie," Ms Fitzsimons added.
"Because it's run by a team of veterinarians and they make sure the dogs on this website don't come from large-scale breeding operations or illegal puppy farms."
Main image: rescued French bulldog puppies. Image: Peter Devlin / Alamy Stock Photo