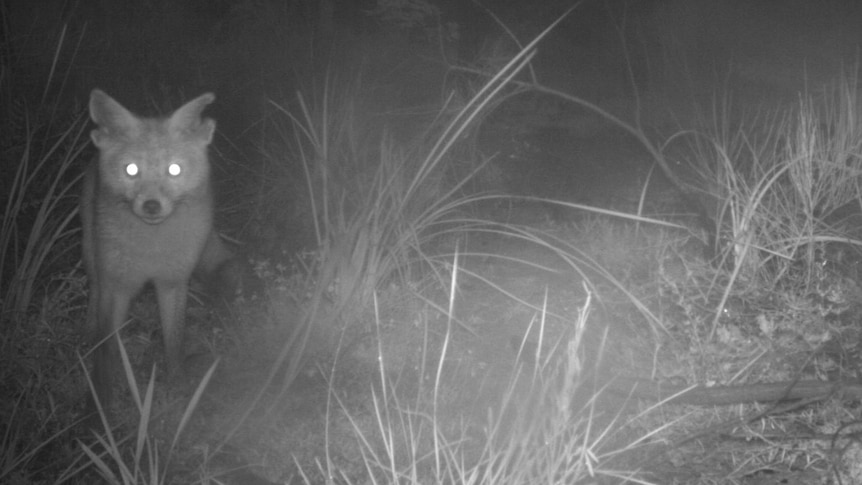 The devious fox has evaded the hunt for years, delaying the reintroduction of native species to Pilliga Forest, NSW
For the past three years, conservationists have pursued an elusive fox deep in predator paradise – a wildlife refuge in Pilliga Conservation Reserve in northwest New South Wales – but they remain determined to capture it.
Key points:
The fox has the run of a fenced area of ​​5,800 hectares of the forest of Pilliga
Environmentalists spent "tens of thousands" of hours searching for "Rambo"
Once removed, the Pilliga will be a "refuge" for nearly extinct mammals
The fox, nicknamed "Rambo", after the main character of the 1982 film First blood, is trapped in the forest, a fenced area of ​​5,800 hectares about a 90-minute drive southwest of Narrabri, which should be a safe place for nearly extinct native animals.
"It's been a long battle," said Wayne Sparrow of the Australian Wildlife Conservancy (AWC).
"It is a particularly reclusive animal. It avoids any human interaction.
"There were other animals in the fenced area when we locked it up and we managed to eradicate them in a reasonably quick time, but Rambo continues to elude our capture efforts.
The fox, believed to be a three-year-old male, avoided nearly 3,000 baits; the shooters spent 465 hours hunting him and the scent-tracking dogs could not find him after three weeks.
Drones and aerial shoots also failed.
"It's not a typical fox," Mr. Sparrow said.
The average lifespan of a red fox is five to six years, but "waiting for Rambo as a siege" was not the answer.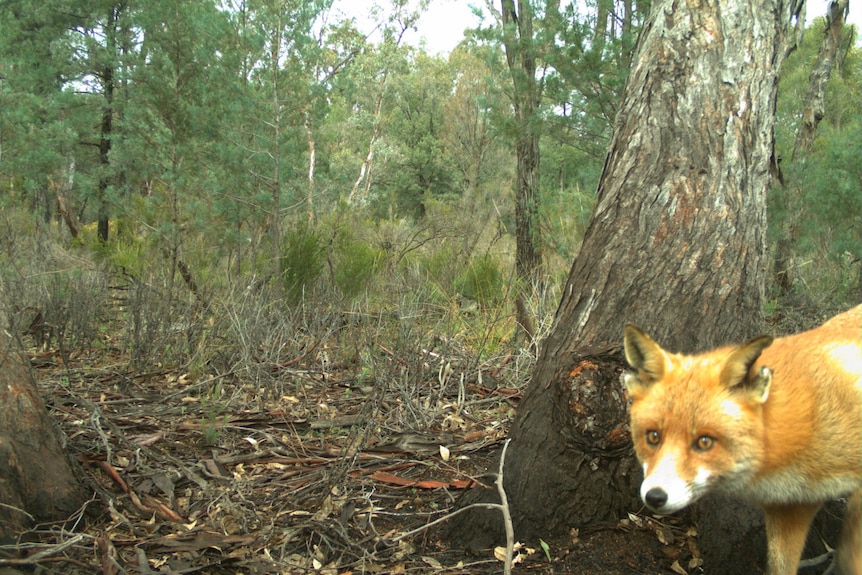 There are 97 cameras scattered around the forest and Rambo shows up every three months or so.
When he's been photographed, it's almost like he's posing.
"So we shuffled our cameras, moved them about 500 yards away from where they were, and started picking it up again."
The repopulation of harbors is late
While the intriguing cat-and-mouse game frustrates future kidnappers, it also delayed the reintroduction of extinct mammals to the Pilliga Forest region by about 18 months.
Small populations of slanted nail-tailed wallabies and large bilbies have started to breed in the forest, but some other mammals "haven't been in this area for 80 to 100 years," Sparrow said.
"They are in a 680 hectare refuge area, but having Rambo in the larger fenced area stops reintroductions of five other species," he said.
"[They'll] go ahead as soon as we get rid of Rambo. "
The tracker dogs are there again for the next 10 days, chasing Rambo into the thick bush.
"We had two interactions with [scent-tracking dogs] in the past, so this is our next best option, "said Mr. Sparrow.