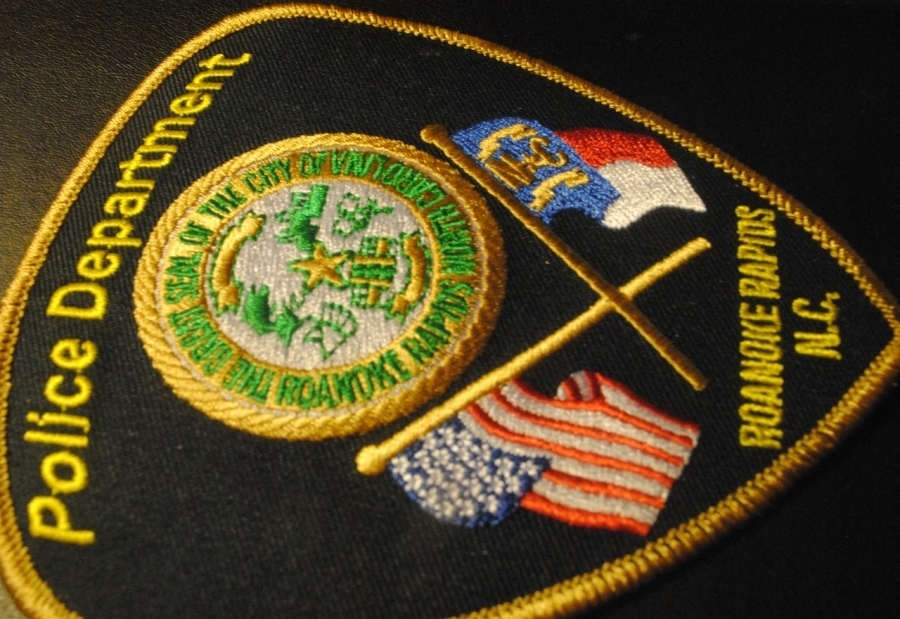 RRPD overview: call for domestic violence; traffic stops
The Roanoke Rapids Police Department reported the following, according to Chief Bobby Martin:
This morning, shortly before 1:45 a.m., Petty Officer D. Newsome responded to a residence in the 300 block of Henry Street after receiving a call regarding a domestic situation.
Officers learned that a man identified as Christopher Whitley, 35, broke into the residence and allegedly assaulted a woman who had taken out a domestic violence protection order against him.
Officers noticed the headlights of a vehicle in which the driver was leaving the area. Martin said the vehicle left by Whitley belonged to the victim.
Lt. J. Baggett and Newsome left the scene to follow the vehicle.
Newsome located the vehicle and attempted to stop Whitley, who refused to comply with the blue lights and siren.
Whitley continued driving to Highway 158 and passed vehicles inappropriately, drove through stop signs and traffic lights.
Whitley pulled over in the 5000 block of Route 158 and was taken into custody.
The Roanoke Rapids man has been charged with fleeing to escape arrest, burglary, theft after committing burglary, theft of a vehicle, possession of a stolen motor vehicle, assault on a woman, property damage, violation of domestic violence protection order, disregarding blue lights and siren, reckless driving and failing to stop for a stop sign/flashing red light.
He was jailed without bail due to the domestic nature of the case. He has a court date on Wednesday.
The victim did not need medical attention.
Agent J. Wind helped.
At around 2 p.m. Saturday, Constable D. Harrison was patrolling the area of ​​Roanoke Avenue and West Fifth Street when he noticed the driver of a vehicle was not wearing his seat belt.
Speaking with the driver, identified as 21-year-old Tajai Northington, Harrison could smell the smell of marijuana coming from the vehicle.
Harrison discovered that Northington, of Roanoke Rapids, was in possession of 7.62 grams of marijuana and a concealed handgun.
Northington faces charges of Possession of Schedule VI and Carrying a Concealed Weapon. He was given $500 bond and a July 8 court date.
Agent T. Strickland assisted.
At around 8:30 a.m. Friday, Harrison was patrolling the West Tenth Street and Great Falls Circle area when he noticed a driver later identified as Amanda Willis, 33, not wearing a seatbelt.
Harrison deployed his dog Borys to perform an open-air sniff for the presence of narcotics. The dog alerted to the possible presence of drugs.
With the assistance of Constable C. Roberts, Willis was found in possession of 1.89 grams of methamphetamine, 6.34 grams of marijuana, and a glass pipe.
Willis, of Littleton, was charged with possession of Schedule II, possession of Schedule VI and possession of drug paraphernalia.
She was given $2,000 bond and a court date on Tuesday.