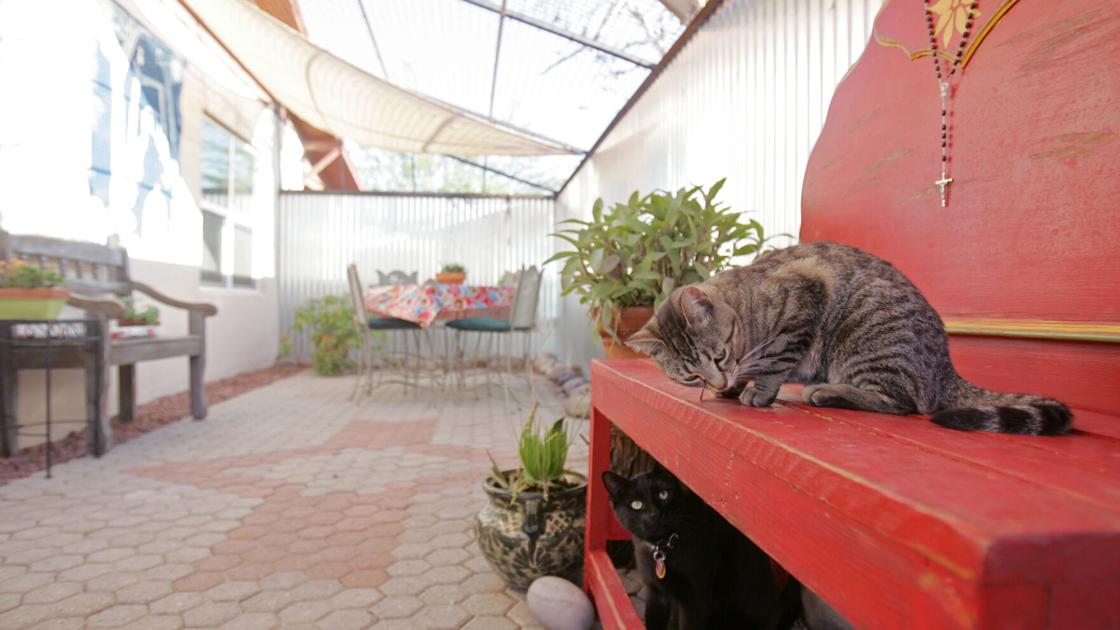 Rosie on the House: Make Your Pets Feel Right at Home | Home + Life + Health
Special for Arizona Daily Star

Question: I just spent my first summer here. The thunderstorms scared my dog ​​to the point that he hid in the closet for hours. What can I give him to make him feel safe?
Reply: Sometimes our pets need to be alone. A thunderstorm, fireworks, new people, or just plain discomfort can cause them to seek space away from the raving crowds.
If you have a spare bedroom, create a "catopy" or a "dogtopia". Provide them with space in a quiet part of your house that is not too far away from where you can keep an eye on them. Be Chewy (be.chewy.com) offers suggestions for crates, corners, forts and rooms. Some look so comfortable you might want to move in.
Whatever space is provided, be sure to include bedding, food, water and a litter box (for cats), pee pads (for dogs) in the space secured. If she is new to your home, items from her previous space, such as a blanket, scraper, or toys that will add to her sense of security.
Question: I would love to let my cats enjoy the outdoors, but I'm afraid they'll run away or be attacked by wildlife. No suggestion?
A: Many cats yearn to get outside to get some fresh air and get a close view of the birds. Go ahead and let her out. . . in a catio.