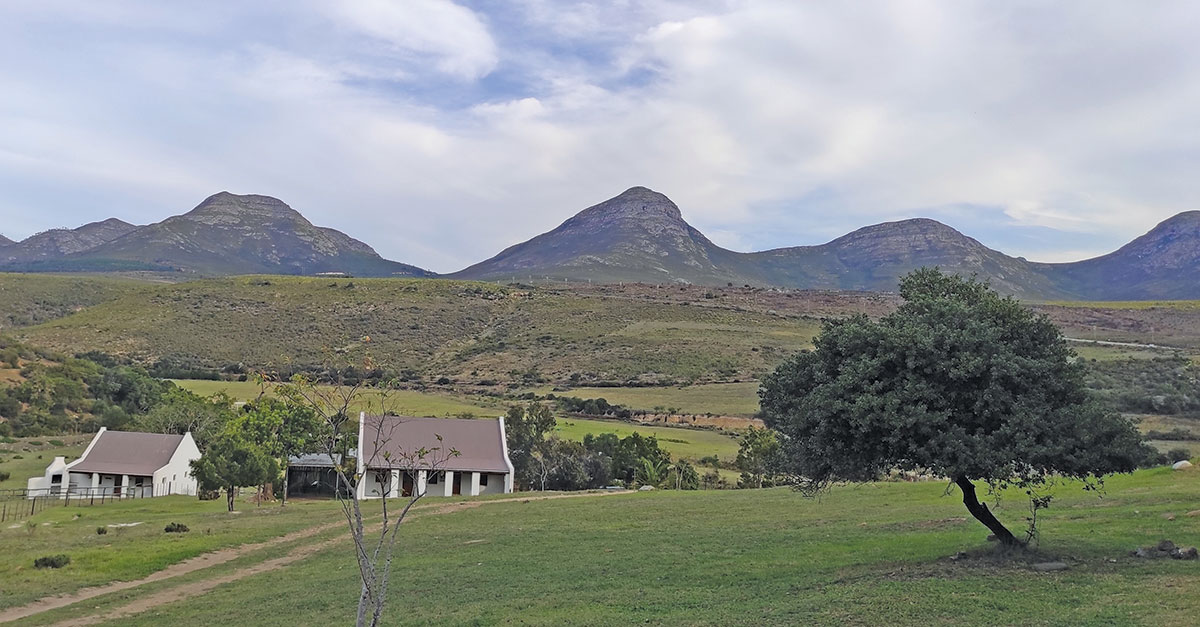 Restoration of a dilapidated farm with the help of Nguni cattle
Kareedouw is a small town in the Eastern Cape, 150 km from Gqeberha (formerly Port Elizabeth) and nestled between the Tsitsikamma and Suuranys mountains. It was here that André Hamman, recently retired from a medical career in Pretoria, stumbled upon a new and unexpected adventure.
"My wife Maritha and I moved to Nature's Valley [in the Southern Cape] in the early 2000s, settling into a relaxed gardening and golfing life. One weekend, we went to visit friends near Kareedouw and came across a very neglected farm that was for sale, "recalls Hamman.
He thought it would be a good idea to have a little getaway for the weekend. "The farm was completely abandoned with uninhabitable houses, and some courses of the river were overgrown with exotic vegetation. In some cases it was so bad you couldn't see or reach the water.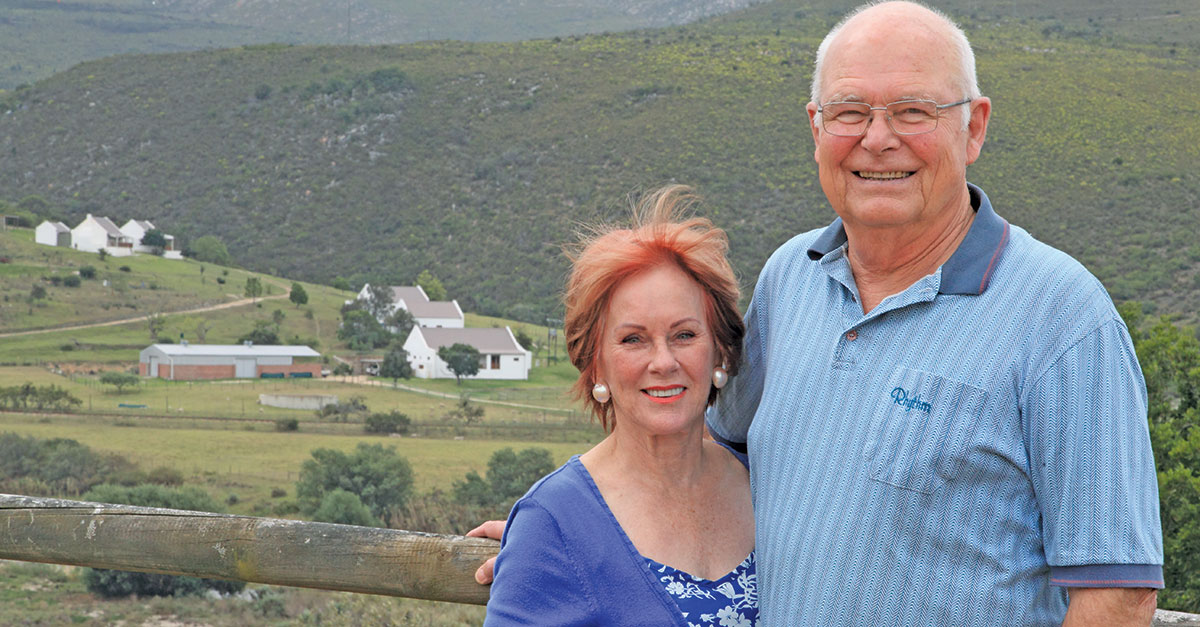 However, the farm had good water sources and high potential, so the Hammans bought it in 2006.
A difficult start
Shortly after the deal was closed, the farm suffered extreme flooding when
the river Kromme overflowed its banks. Cropland and infrastructure such as roads and fences have all suffered significant damage.
Hamman submitted a flood damage claim, and the Eastern Cape government approved funding to cover 70% of the claim for the restoration project, with the new owner responsible for 30% of the costs. The Working for Water initiative got involved in the clearing of exotic vegetation in 2008.
At the same time, Hamman's son Johan has indicated that he may be interested in farming as he is in between jobs.
"This led to Johan and I living in the newly built shed on the farm while the government sponsored restoration work was taking place," Hamman recalls.
Serious planning started in 2007. The farm has an area of ​​950 ha and is 70% mountainous. Four ravines start from the mountains and three contain powerful fountains that eventually flow into the Kromme River, which runs alongside the farm.
"As the alien clearing work progressed, we saw more and more potential in the idea of ​​restoring camps with permanent pastures along the river," says Hamman.
Enter the Nguni
Terrain was one of the main reasons Hamman ended up choosing the Nguni race. "Our farm is not in a traditional breeding area, so I was looking for a breed known for its adaptability. The smaller sized Ngunis are well adapted to the difficult mountainous terrain on our farm. They also have the reputation of maintaining themselves well without constant input from the breeder, which is important for us, because bringing the animals together once in the mountains can become a real effort.
"A breed should be evaluated on its profitability per hectare, and the low maintenance costs of Ngunis appealed to me.
Hamman approached his brother, Gerhard, an Nguni stud breeder based in Amersfoort, Mpumalanga, and in 2009 bought him 50 older cows and a bull as his main herd.
Today, the Suuranys Nguni stud farm has between 75 and 100 breeding animals, with a total herd of around 200 animals, depending on the natural carrying capacity of the veld.
"We aim to raise animals that not only survive, but thrive in our natural environment. We produce natural, unhandled, veld-raised beef cattle, "says Hamman.
The Ngunis have adapted well to fynbos veld, roaming the mountains and feeding on natural vegetation.
"They select their favorite fynbos and grasses, and we bring them to the permanent pastures only when we want to work with them. We provide maintenance licking in summer and winter.
The bulls accompany the herd all year round, except three months before the start of the new breeding season.
Disease prevention
"We relied on the natural adaptability of the Ngunis to adapt to the environment, but we also learned some hard lessons along the way," recalls Hamman.
The Ngunis they bought were from an area of ​​red water and biliary disease in Mpumalanga and were not soaked when they arrived.
"It was a mistake, because we lost almost 20% of the herd to Asian red water, a deadly strain to which they were not exposed in Mpumalanga. We had to kraal the herd and do fever checks every day to cure them. "
Since then, all new animals have been treated for red water upon arrival in Nguniland. They receive two treatments with red water, but the second application is at a dosage of 50%.
"After 13 years, the herd seems to have developed sufficient natural immunity," explains Hamman.
As there are only a few other cattle herders in the area, the risk of spreading animal diseases to the Hamman herd is relatively low. Their vaccination programs for cattle and sheep meet mandatory requirements and include treatment for liver fluke twice a year. Cattle rarely need to be soaked more than once a year.
The Hammans also improve biosecurity by managing the movement of animals inside and outside the farm. With the exception of bulls, no other outside animal is allowed on the farm.
Hamman says all stud sales take place on the farm.
"It's so much easier than having the hassle of transportation and administration that comes with auctions."
It also has the advantage that buyers can see the animals in their natural environment.
The stud is maintained by initially keeping the heifers for later selection.
"I believe in the rule that the most fertile cows will calve sooner, so we write off the registration of cows that calve late," says Hamman. "We have to manage our workforce well, so we sell calving cows and heifers every year. We market our bulls when they are between 18 and 24 months old.
Asked what advice he would give a new breeder, he replies, "You'll save money and trouble if you buy as many animals as possible from one or two reputable sources. This prevents animals from adapting to each other and reduces the risk of introducing new diseases to your herd.
"Even if you can't afford breeding stock, you can still buy commercial animals from a breeder. It might happen that an animal is not classified as a stallion or is written off for whatever reason, but it is always a high quality commercial Nguni at a lower price.
He suggests regrouping a basic herd with a distribution of cows of different ages.
"Watch out for older cows, because they have qualities that the breeder appreciates; therefore they are always in his flock. And seek advice on a suitable bull for your specific herd.
Hamman has a final say on the assessment of the Nguni: "Don't be fooled by the color when assessing the Nguni cattle; there is no correlation between color and quality. Instead, ask a knowledgeable Nguni breeder to help you build a herd. "
Sheep in the mix
In 2017, Johan suggested adding Dohne Merino sheep to the farm, as the breed is well established in the region and provides income from both wool and meat. Hamman agreed, and today they are raising about 300 sheep and lambs.
"Sheep require a lot more attention and care than cattle, and we need to protect ourselves from predators and stray dogs all year round," he says.
They sell ram lambs at five and a half months that weigh at least 35 kg. They market certified lamb ewes every year in February and wool twice a year. The Hammans also supplement their Nguni business with income from tourism through five independent farm chalets. The guest houses and the sheep farm help to strengthen the cash flow throughout the year.
Send an email to André Hamman at [email protected], or visit nguniland.co.za.