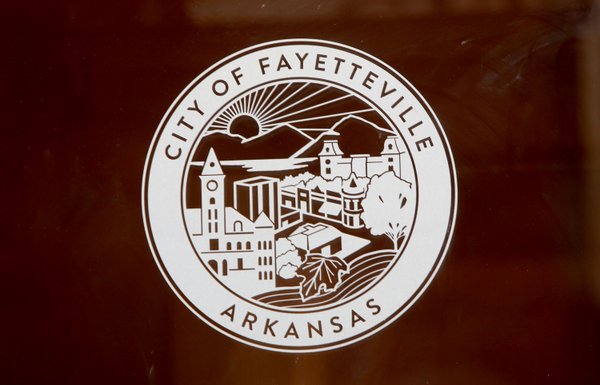 NWA EDITORIAL | City Council seizes opportunity to hastily pass pet sales ordinance
"How fast is too fast?"
That's the question the title of this space posed on July 24, shortly after Fayetteville City Council passed an ordinance banning the retail sale of dogs and cats in pet stores.
The ordinance only allows dogs, cats, puppies and kittens to be sold in retail stores if they come from or were acquired with the cooperation of the Fayetteville Animal Services Division.
Days before this editorial, City Council voted 8-0 to approve the ordinance despite the fact that the ordinance had been introduced the same evening.
We've previously praised Fayetteville for its willingness to let people speak to the point that officials in other cities marvel (not necessarily in a positive way) at the intensity and longevity of some town hall meetings. The city deserves it.
That's not to say city officials, even in Fayetteville, don't sometimes play manipulative games with public affairs. Some might call it a political strategy. Others might say it's all about "lining up your ducks". Still others might say it's just being prepared, like a scout.
The problem is that such maneuvers can come across as an attempt to conceal one's intentions from the public so that, if there is anyone who might disagree with a proposed action, potential opponents will have a limited time to react.
There is nothing illegal in any of this. One could even say that there is nothing unethical about it. But when it becomes clear that a lot of groundwork has been going on, the city council is pushing through a new ordinance as quickly as they can once a proposal is made public, well, that deserves some criticism to be less than dedicated to public discourse and control, right?
In regards to the pet retail ordinance proposed by City Council members Sarah Bunch and Holly Hertzberg, it is clear in a memo from City Attorney Kit Williams that the ordinance had been essentially drafted and finalized in early 2020 – over two years ago – but was only introduced on July 19, the same night it was passed.
His adoption went faster than one involving a pet at most animal shelters.
The standard approach for ordinances is to hold three readings at three different meetings. Why would that be? Could it be an endorsement of the idea that the public should be given the opportunity to review proposed orders that will affect them? Could it be that giving the public a few weeks to digest the details of an order is the right and fair thing to do, given that these orders come to light after months or years of research and preparation?
On this ordinance on pet sales, it is clear that some members of the city council were at least partially reluctant to pass the measure in a single evening. Teresa Turk said the order "is really rushed" but was much more complex than she had imagined. The city, she said, needed more information. Sloan Scroggin said he would "love to put that down and watch it some other time". Sonia Harvey said she was okay with delaying a final vote. The city attorney said he wishes he had more time to study state laws. Only Scroggin and Turk followed by voting against passing the ordinance to a third and final reading.
Mayor Lioneld Jordan, saying the ordinance was in line with his values, urged its passage as "the right thing to do".
Maybe. We do not dispute the need to ensure that animals are treated humanely. Surely that should be the standard of care.
Our point is simply that the city unnecessarily imposed an ordinance it hasn't needed in decades on some kind of rush that city council members say wasn't really related to a new pet store that was on the point to open. It's not really about that store, council members said, though the discussion makes it a hard notion to swallow.
The new store owner is definitely not buying it. She filed a lawsuit against the order and a judge put in place a temporary restraining order that prevents it from being enforced. Petland, the previously mentioned store, began selling puppies in late July, before Fayetteville's new ordinance took effect.
The lawsuit claims Fayetteville's new ordinance violates state law and is unconstitutional. The store, its owner says, is already regulated by the Arkansas Department of Health and cities don't have the power to usurp state regulations.
It looks like now Fayetteville (and its ratepayers) will be faced with the deliberations, the ones its city council just didn't have time for, in court, which is never the most efficient way to work out laws. It is, however, one of the most expensive ways to do it.
Benjamin Franklin helped popularize a phrase, "haste makes a waste". And that's exactly what appears to have happened with the city council's stubborn pursuit of the speedy passage of an ordinance.
Involving the public by giving them time to assimilate proposed orders is a healthy practice in deliberative democracy. Fayetteville City Council should operate with an appreciation for this practice, except in the rarest of cases where a genuine emergency exists.
What's the point?
New municipal ordinances should not be passed quickly as a matter of routine. Give people a chance to digest what is on offer.