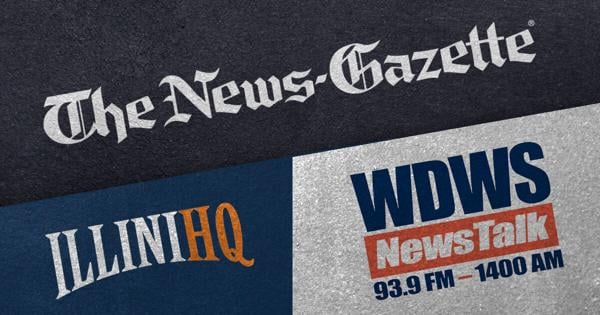 Letter from Birdland | Say goodbye again | Family
We received the sad news last week that our bonus mom had passed away. Linda, or "Mom2" as we sometimes called her, became a big part of the family when she married our dad, even though her kids were all grown up when she came on the scene. Linda was committed and determined that we could be one big happy family, and her generous exuberance was a big part of healing the rent in the fabric of our home that came with my parents' divorce.
She just didn't see any sense in clinging to old grudges. Why waste even an ounce of life? It helped that she and my mother really loved each other.
Linda was an animal lover, and she and dad always had two or three dogs and a cat. She never came home without a bag of treats for Cullen and Ursula. She took it with good humor when Ursula snatched the bag from her hands and fled before she could even get out of her car. Linda was laughing and laughing at how this dog had once again outwitted her.
Dad and Linda have always made a point of attending all the games of their many grandchildren (probably all the nephews and nieces too). After dad died, Linda even went to North Dakota with my sister to watch my niece play softball. She also went to every graduation and birthday party. When our youngest, Ellis, was in middle school, she and dad hosted a collection of boys, Ellis, and some of his nephews almost every weekend. They would take the kids in the RV to Kickapoo or Lodge Park. His social networks are still full of memories of that time. She would post old photos of these youngsters whenever one of them had their birthday or if they happened to appear in her feed.
Before COVID-19, we got together about once a month for "old ladies' night". My sister or I would cook, and Mom, Linda and sometimes my sister's mother-in-law would come to dinner – all the old ladies together. We had soup or pasta, laughing and joking all evening. We always intended to revive these parties when the gathering seemed safer, but we never succeeded. It is one of my great regrets.
We knew we wouldn't have Linda forever. She lived with a devastating disease – scleroderma – for many years. It's a fairly rare autoimmune disease that can attack multiple organs, and for Linda it has affected her heart, lungs, skin and digestive system, causing pain and requiring various medical interventions. But that never affected his attitude.
She was so positive, about life, her outlook, the people in her world. She was always there to help someone, driving her little red car to Danville to faithfully visit her Uncle Melvin or Aunt Ginny, as long as they lived.
We could see things were tough for her, but she never let that get her down. I think she believed that if she stayed active and positive, she would live longer – and I think she was right.
Long before she died, maybe over ten years ago, my father told me that Linda had exceeded her life expectancy by 17 years. And then she survived him too. We knew she was very sick, but she made you forget about it, so even though we should have expected her to pass, it came as a shock.
I know she was alone without dad. Her social media was full of photos and stories of him, and she often talked about him. I think being with us helped her keep him close. I know she did this for us. In some ways, losing Linda is like losing dad all over again. But I will honor his memory by trying to be positive, trying to be helpful, keeping my sense of humor and letting people know how much I care for them.
When I searched for a photo of Linda to post, I found one smiling and waving at the camera. I think it was from the day her and dad got married at Kickapoo. How they like to have a wedding at the campsite. I like to think of her waving us across. I like to think of her passing to be with dad.
Cultivate beauty; cultivate peace; Be blessed.
Mary Lucille Hays lives in Birdland near White Heath. If you miss your weekly dose of Birdland Letters in the News Gazette, you can always read them weekly in the Piatt County Journal-Republican. Consider subscribing to support your small town newspaper. You can see photos from this week's post on Instagram (@BirdlandLetters). Mary can be contacted at [email protected] or by mail in care of Journal-Republican, 118 E. Washington St., Monticello, IL 61856. She wants to thank her friends for writing and will get back to you soon.