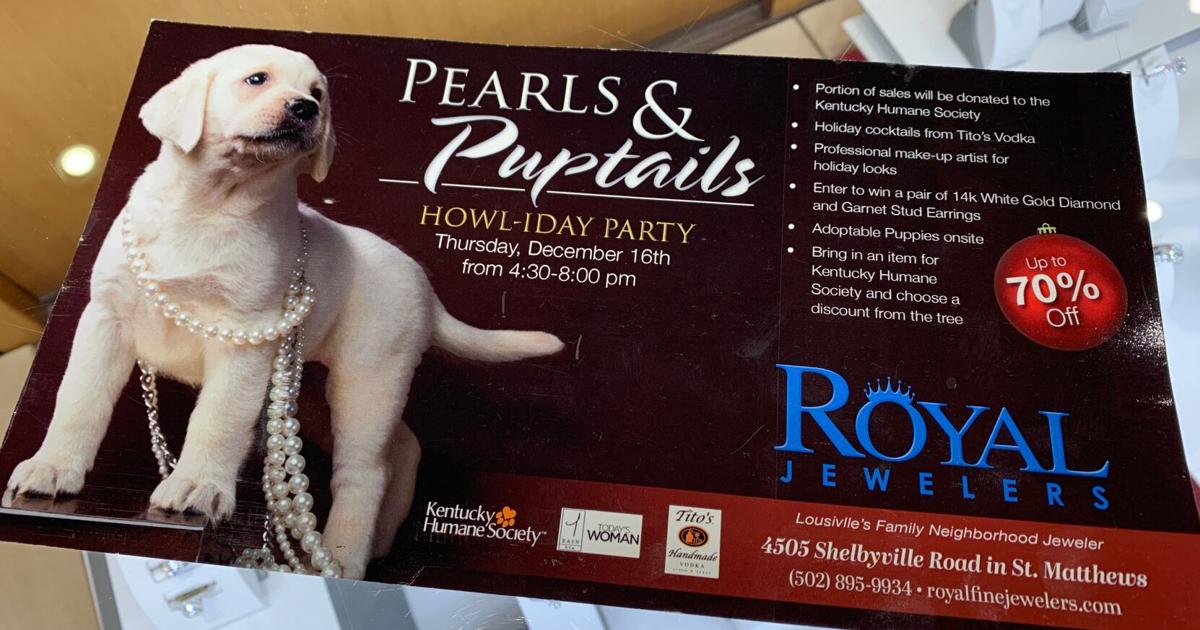 Howl-iday Beads and Puptails Annual Event Helps Kentucky Humane Society | Morning
LOUISVILLE, Ky. (WDRB) – The Kentucky Humane Society gets help from a local jewelry store during the holidays.
Keith Kaiser of WDRB inquires about the annual Pearls and Puptails Howl-iday event.
Since 1947, Royal Jewelers has been the jewelry store in the Louisville family neighborhood of St. Matthews. They are across from Shelbyville Road Plaza, next to Nothing Bunt Cakes.
Every year, Royal Jewelers love to give back. You can shop at Royal Jewelers during the annual Pearls and Puptails Howl-iday event on Thursday, December 16 from 4:30 p.m. to 8 p.m. A portion of the proceeds will be donated to the Kentucky Humane Society.
Adoptable puppies and dogs will be available on-site as well as specialty cocktails courtesy of Tito's Vodka, wine and snacks from Harvey's Cheese at Logan Street Market. Guests will be able to browse freebies in all price ranges, visit adoptable dogs and puppies, and participate in an exclusive holiday makeup lesson during the FREE event.
Buyers will also be able to participate in the grand prize competition during the event. A lucky winner will be drawn on December 16 at 7:30 p.m. to receive a pair of 14k white gold earrings with diamonds and garnet. You don't have to be there to win.
Click here to connect to the Peals and Puptails Howl-iday event.
Donate an essential item to the Kentucky Humane Society and you can select an ornament from the Royal Discount Tree. This could save you up to 70% on the entire purchase.
Click here for a list of items you can donate.
Copyright 2021 WDRB Media. All rights reserved.