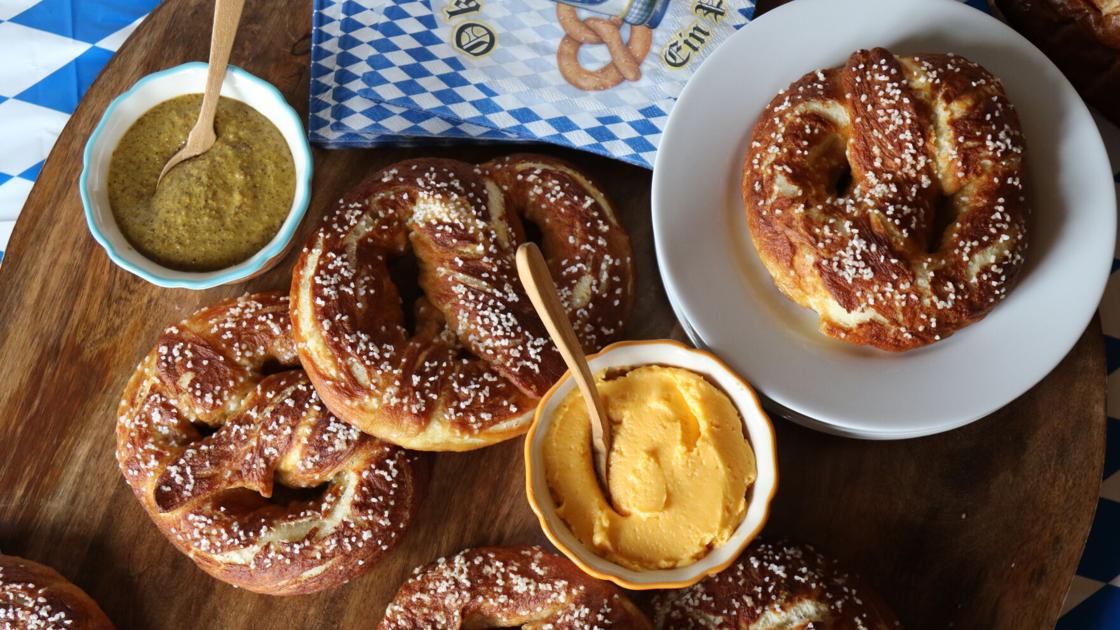 Host Your Own Oktoberfest At Home With Big Fluffy Pretzels and Beer Kids | Food and cooking
Story and photos by Judy Allen For the world of Tulsa

Linde Oktoberfest from Tulsa, one of the biggest Oktoberfest festivals in the country, is back this year, and there is cause for celebration.
With that in mind, here are some recipes to keep the party going at home with your very own Oktoberfest. Who can resist the beer brats and the big, chewy, chewy pretzels?
Wash them down with your favorite Oktoberfest beer, if that's your type of thing, and do the chicken dance!
Beer Brats
These hearty links are perfect for the holiday season or a backyard barbecue, served on split pretzel buns or hot dog buns with spiced house beer mustard.
4-6 raw bratwurst sausages, pricked a few times with a fork or a sharp knife
2 12 ounce bottles / cans or 1 16 ounces of your favorite beer (lagers or wheat beers work well for this)
1 large green pepper, seeded and sliced
1 tablespoon olive oil or vegetable oil
Spicy Beer Mustard (recipe below), for serving
Regular pretzel or bratwurst buns
1. Place the sausages in a saucepan large enough to contain them in a single layer. Add beer and enough water to cover them. Bring to a boil, lower the heat and simmer gently for 10 minutes. Turn off the heat and let the sausages sit while you prepare the grill and vegetables, or let them cool and refrigerate overnight.