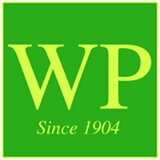 Great Fish Community Challenge participants announced
Seventy non-profit organizations from the Flathead Valley will participate in the eighth annual Great Fish Community Challenge hosted by the Whitefish Community Foundation from August 4th to September 16th.
The Great Fish Community Challenge is a six-week charitable fundraising campaign that allows donors to choose to donate to multiple charities in a single transaction. At the end of the campaign, the Whitefish Community Foundation will award a percentage grant of the first $20,000 raised by each participating organization. Nonprofit organizations must raise at least $10,000 to qualify for the match. The match is made possible by donors to the Whitefish Community Foundation's Circle of Giving, as well as donors who direct their donation to the Great Fish Match Fund.
Non-profit organizations interested in participating in the 2022 Challenge have applied through a comprehensive application process by the published deadline. Twenty-five nonprofit organizations were eligible for the fast-track application process based on their past participation in the campaign, outstanding performance in previous campaigns, and continuity of leadership.
Of the 70 organizations that will participate in this year's Great Fish Community Challenge, 10 are participating for the first time. The following organizations will participate in the 2022 Challenge:
Abbie Shelter Amazing Place Music Backpack Assistance Program Big Brothers Big Sisters NW Montana Bigfork Art and Cultural Center Bob Marshall Wilderness Foundation Boys and Girls Club of Glacier Country CASA for Kids Center for Restorative Youth Justice Child Bridge Code Girls United, Conrad Mansion Museum, Creston Firefighter's Association, DREAM Adaptive Recreation, Flathead Area Mountain Bikers, Flathead Audubon Society, Flathead County Sheriff's Posse, Flathead Food Bank, Flathead Land Trust, Flathead Rapids Youth Soccer, Flathead Valley Community College Foundation, Flathead Valley Ski Foundation, Flathead Warming Center, Flathead Youth Home, Foy's to Blacktail Trails, Friends of the Flathead Avalanche Center, Gateway to Glacier Trail, Glacier Institute, Glacier National Park Conservancy, Glacier Nordic Club, Glacier Skate Academy, Glacier Symphony and Chorale, Good Grief Group, Habitat for Humanity of Flathead Valley, Hockaday Museum of Art, Housing Whitefish, Humane S ociety of Northwest Montana, Immanuel Foundation, Kalispell School District Education Foundation, Land to Hand, Lighthouse Christian Home and Services, Logan Health Foundation, Logan Health-Whitefish Foundation, Montana Conservation Corps, Montana Kayak Academy, Nate Chute Foundation, North Valley Food Bank , North Valley Music School, North West Montana Veterans Food Pantry, Northwest Montana Community Land Trust, Northwest Montana History Museum, Project Whitefish Kids, Ravenwood Outdoor Learning Center, Samaritan House, Shepherd's Hand, Sparrow's Nest of NW MT, Stumptown Art Studio, Tamarack Grief Resource Center, The Nurturing Center, Whitefish Community Center, Whitefish Community Foundation, Whitefish Dog Park, Whitefish Firefighters Association, Whitefish Lake Institute, Whitefish Legacy Partners, Whitefish Review, Whitefish School District Education Foundation, Whitefish Theater Company, Whitefish Veterans Support Team, Wings regional cancer support
Since 2015, the Great Fish Community Challenge has raised over $17 million for more than 75 local nonprofits. In addition to the percentage matching grant awarded on the first $20,000 raised by each nonprofit, the Whitefish Community Foundation is awarding thousands of dollars in incentive grants throughout the campaign.
The Whitefish Community Foundation is kicking off this year's campaign with the Great Fish Launch Party on Thursday, August 4 at 5:30 p.m. at the Park Side Credit Union in Whitefish. Donors who give a gift of $100 or more to a participating nonprofit at the launch party will be entered into a drawing for a chance to win one of 10 matching $100 grants to their designated organization to win. From August 4 through September 16, there are many opportunities for donors to donate to the campaign and help their favorite charities earn more incentive grants.
The Great Fish Fun Run & Community Celebration is scheduled for Saturday September 10th at Depot Park in Whitefish. The event will include 5K and 1 mile fun runs, dead trot, barbecue lunch, live music by David Walburn, a charitable fair, and awards and prizes. Registration for the Great Fish Fun Run is now open at runsignup.com/great-fish-fun-run.
For more information about the Great Fish Community Challenge, visit whitefishcommunityfoundation.org/great-fish or call 406-863-1781.