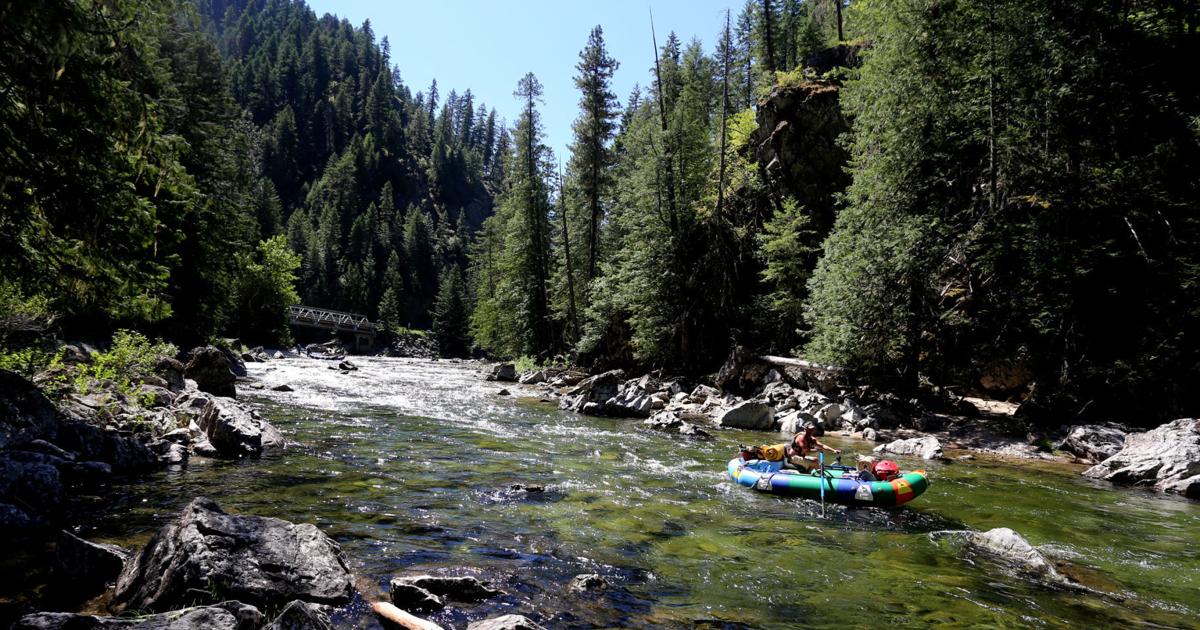 Foundation Awards First Round of Wilderness Education Grants | local news
This summer, people of all ages have the opportunity to learn how to be good stewards of the wilderness.
This is to honor the legacy of a woman whose love for Selway Bitterroot and Frank Church River of No Return Wilderness has taken her from an Iowa classroom to one of the most remote wilderness ranger stations in the lower 48 states.
Connie Saylor Johnson knew firsthand that wilderness can change lives because it happened to her.
Saylor Johnson was a young teacher in Iowa when she attended a summer course on American wilderness leadership. She then wrote a grant that allowed a group of teachers to come to the Selway-Bitterroot Wilderness for a service project.
In the 1990s, Saylor Johnson left her job as a teacher and eventually became a wilderness ranger at the remote Moose Creek Ranger Station, where she used the skills she'd perfected in the classroom to bring hands-on wilderness education experience to people of all ages Old.
She created a program that brought students from Iowa High School to Idaho to learn practical people skills while learning about the beauty and transformative power of wild places that continues today.
"If you can get them there, if you can get people out into the wild, they're already becoming advocates," Johnson said in a 2011 interview. "They get it, they get it."
Johnson died in the place she loved.
She was working as a backcountry cook at a hunting camp near her beloved Moose Creek Station in October 2018 when she disappeared without a trace. An extensive search by friends, family, and local, state, and federal agencies turned up not a single lead.
Her dog, Ace, returned to Moose Creek Ranger Station about three weeks later, but Saylor Johnson was never found.
In her memory, the Selway Bitterroot Frank Church Foundation created the Connie Saylor Johnson Wilderness Education Fund. This month, the foundation announced its first round of wilderness education grants to five organizations in Idaho and Montana.
"Connie was such a force for wilderness education that after her disappearance and loss, we all wanted to get together and do something," said Sally Ferguson, executive director of the Selway Bitterroot Frank Church Foundation. "There was never any question that continuing their legacy of wilderness education was the right path."
"It was a way to take action in the face of the sadness and devastation of her loss," she said.
Deb Gale, a Corvallis board member, was also a good friend of Saylor Johnson. Gale was working for Bitterroot National Forest when they first met in Moose Creek.
"She had mules and horses and stayed in the wilderness through the summer to manage the station and do her wilderness work," Gale said. "She was truly an amazing person and became a dear friend."
During her years in the Forest Service, Gale had witnessed several search and rescue operations, but none as extensive as Saylor Johnson's.
"It was the largest search and rescue operation I've ever seen," Gale said. "There were helicopters, search teams with dogs, and outfitters and guides who took furloughs. There were so many who knew her and cared for her. The massive search lasted about 15 or 16 days and they never found anything."
The education fund was established the next year and has grown steadily ever since, Gale said.
All founding projects focused on wilderness stewardship. They include:
• Pulaski Users Group, Hailey, ID — A project to develop Wilderness Readers that contain wilderness information for trail restoration volunteers.
• Grangeville Elementary School, Grangeville, ID – field trips for second and third graders to local natural ecosystems to learn about the wilderness.
• One Stone Lab51, Boise, ID – An immersion course for high school students that includes a backpacking trip, readings, and interviews.
• Helena Indian Alliance, Helena, MT – A weekend retreat for Native youth to the Blackfeet Nation that includes a camping trip, skills building and conversations with elders.
• Palouse-Clearwater Environmental Institute, Moscow, ID – An outdoor educational program for students ages 6-12 to learn about trackless camping, arson and wilderness survival.
Gale hopes a group in Bitterroot Valley will get funding for a project next year.
Applications for next year's CSJWEF Scholarships are open from April 1st to October 31st, 2022. The program is open to any non-profit organization, institution, individual or ad hoc group dedicated to advancing wilderness education. Grants are awarded up to $1,000 per year. For more information, see selwaybitterroot.org/csjwef-grant.
"I love the diversity of this year's projects," said Gale. "You are exactly what Connie would have liked to have done."