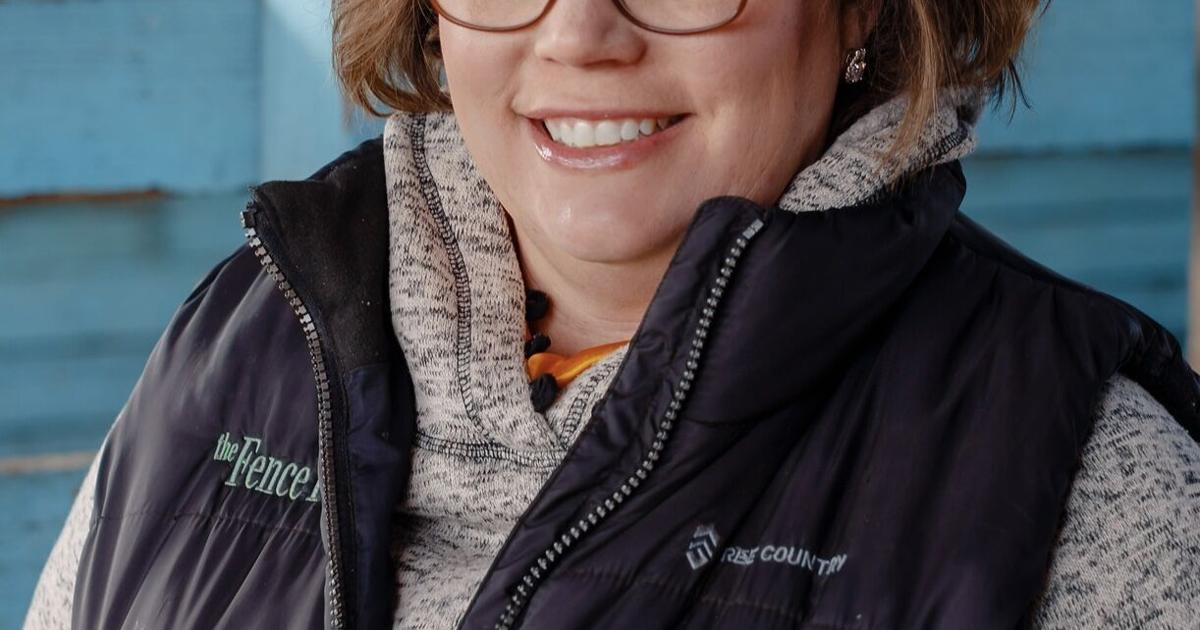 FORK | Staatsag officials should represent more than just a political agenda | opinion
The Colorado Department of Agriculture is preparing to venture out of the Front Range to convince ranchers that picking Gov. Jared Polis to head the Bureau of Animal Protection is a smart choice. dr Rebecca Niemiec did not make Deputy Commissioner Steve Silverman's shortlist of four finalists, but Polis presented its list of four candidates, including Niemiec, and she was eventually hired.
As director of the Bureau of Animal Protection, she will train and oversee hundreds of BAP agents across the state and work with law enforcement, veterinarians and others to investigate reports of animal cruelty and neglect. The governor has also requested an additional $345,058 to fund full-time employees to improve the BAP's resources. One of the previously advertised positions is that of chief animal welfare investigator and another purportedly a forensic veterinarian. I assume there will be a number of people who raise animals for a living and both Greenburg and Dr. Niemiec will ask what the CDA's plans are that require so much additional firepower.
Niemiec's hiring prompted a letter from House Republicans to Polis stating "Dr. The letter also questions her background, which "shows no reputable experience or competence in relation to CDA's mission statement … to strengthen and advance agriculture in Colorado; Promoting a safe and quality food supply."
At the recent Agriculture Commission meeting, Commissioner Kate Greenburg said Niemiec would continue some of the work she is involved in but has not done in her current position at Colorado State University as an assistant professor in the Department of Human Dimensions of Natural Resources indicate what work that could be.
It is possible that her work administering a half-million dollar National Science Foundation grant in partnership with Mercy for Animals and the City of Boulder to promote vegan diets will continue. I can think of a number of places I'd rather be than Dr. Neimiec's shoes in a room full of ranchers when that question is asked.
It is possible that their work of bringing wolves into the state will continue. If that is so, she will surely be asked in a room full of agricultural producers. There is a growing number of ranchers in the northern part of the state who have lost working dogs and livestock to wolves before the introduced wolves set a paw on the ground. The last cow attacked on March 14 had to be euthanized. The available photos and statements show that the suckler cow would have calved in the coming weeks. With a pregnant belly, she was unable to get up or escape when the wolves shredded the soft flesh of her vulva, leaving her bleeding in the snow.
Governor Polis and his CDA have an opportunity to fill another key position with a candidate whose experience lies more in agriculture than activism. Steve Silverman leaves, leaving the Deputy Commissioner's seat empty. According to CDA's responses to my Open Records requests revealing the finalists, they're not quite committed to the final list yet.
Commissioner Kate Greenburg joined CDA in 2018. Prior to her appointment, she was program director for the West for the National Young Farmers Coalition (NYFC), a nonprofit organization that seeks "agricultural transformation" and "committees to justice and collective liberation." our food and farm systems." Their website is peppered with buzzwords like "social justice", "solidarity", "climate crisis" and "agriculture as a public service". I'll admit that despite my extensive involvement in agriculture, I'm unfamiliar with the organization, but just the language makes my stomach turn, as does when Governor Polis uses the word in bold.
To balance and complement Greenburg's background, it would be logical — in addition to making a strong statement to producers who heed Polis more to his actions than words regarding his support of the agribusiness — an assistant commissioner with farming experience in Colorado to have . Niche markets have their place, but the state's $7.3 billion in 2020 farm revenues came mostly from cattle, dairy and corn. It's certainly not asking too much to ask for an assistant commissioner who can speak to producers and on behalf of producers on issues relevant to them, but I've been wrong before.
Rachel Gabel writes on agriculture and rural issues. She is Associate Editor of The Fence Post Magazine, the region's leading agricultural publication. Gabel is a subsidiary of the state's oil and gas industry and a member of one of the state's 12,000 ranching families. She has authored children's books that are used in hundreds of classrooms to teach students about farming.