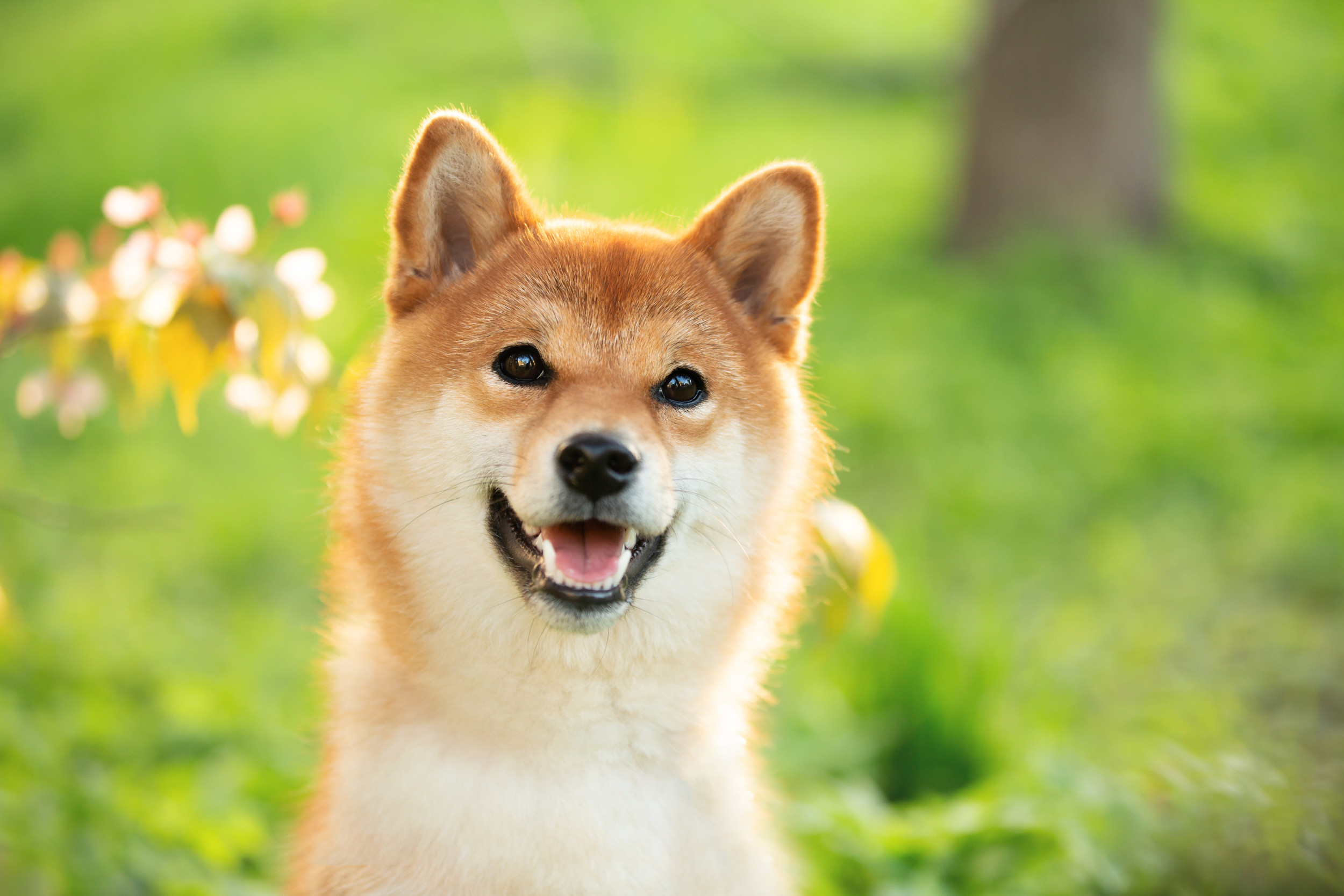 Dog eats girl's homework in hilarious clip
A Shiba Inu named Charlie has gone viral after he got his hands on a girl's homework and didn't return it because he was being chased around the house.
The viral TikTok, captioned "#shibainu #dogsofttiktok #dogatemyhomework #fyp", has been viewed 318,700 times and liked 75,900 times since it was shared on April 4.
According to the American Kennel Club, Shiba Inu dogs have a life expectancy of between 13 and 16 years and are known to be alert, active, and observant. They are an "ancient Japanese breed" of dogs and are popular in Japan. They were brought to the United States from their home country and are bold and confident in their personality.
The 23-second clip, posted by TikToker @tongrove, or Tonya Lapp Grove, was accompanied by the song "Little Bitty Pretty One" by Thurston Harris. The video started with Charlie trying to get away from a girl named Maddie, who was chasing him to get his homework back.
Charlie had the homework in his mouth, and rushed past the couch and around the chair across the room as Maddie tried to reach out and grab the paper, to no avail.
"I had to email his teacher because the dog ate his homework," read the text overlay screen.
Charlie stopped to look back with the homework still in his mouth. He then took the opportunity to chew and play with the paper, but suddenly Maddie chased after him again, who ran behind the sofa and then towards the chair, spinning in circles.
He circled the room again and Maddie tried to grab the dog and the homework, missing and falling.
"At least we had video evidence," read the screen.
The dog came out from behind the chair, chewing on the paper as Maddie got up and rushed in his direction, grabbing the paper when the dog moved away. However, it looked like Charlie had torn off a corner of the paper before it was all over.
In a follow-up video, the TikToker shared a clip of Charlie sitting on the floor as she went into more detail about the homework fiasco, which happened a few years prior. She revealed that Maddie collected most of Charlie's homework and returned it.
"Although I did email his teacher to let him know what to expect as homework was pretty roughed up at the time," the TikToker said. "And I also sent the video. She got a big kick out of it. And in the end, everything was fine."
Over 800 comments have been received on Charlie the Shiba Inu's antics, and apparently he's not the only dog ​​who's already eaten homework. "Lol, my dog ​​actually ate my homework when I was in high school!" a TikToker revealed. "I was like how am I going to explain this?"
Another viewer claimed the same thing happened to their son. "We glued all the remaining pieces to another sheet of paper and wrote a note to the teacher," they added. "The teacher laughed."
A viewer claiming to be a teacher told the video's creator to "please attach this video to the email! This is also why I don't take work home… My dogs would eat their homework!" "
Another TikToker thought there was a reason for the phrase "My dog ​​ate my homework". They said, "The phrase had to come from somewhere, didn't it?"
Some have questioned the legitimacy of a dog eating homework. "Omg is that a real thing?" asked a viewer. "It was always a myth for me growing up."
One viewer saw the bright side, thinking it was 'good thing mum had a video showing dogs eating their homework'.
However, one TikToker said that Shiba Inus "love paper", adding, "At least the two of mine do. They will steal mail directly from the counter.
Other appreciation comments included things like "That's awesome," "At least you have video proof," and "I love it."
Newsweek contacted TikToker @tongrove for comment.
He's not the only dog ​​to go viral lately. A dog's response to hearing the word "cows" thrilled the internet with its genuine reaction. Another dog has gone viral for his reaction to a toddler's return home. Additionally, a dog caught viewers' attention with his reaction to a torn cushion.