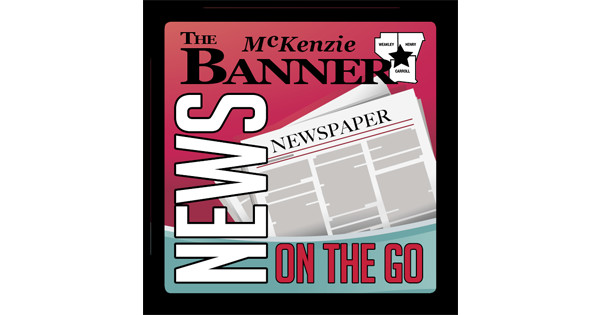 Carroll County Sheriff's Reports | The Mckenzie banner
Drug possession – Jimmie Peter Scallan III, 36, of 295 Kee Street, Hollow Rock, was charged with possession of Schedule IV during a traffic stop on December 3 in Huntingdon.
Deputy Steven Scott reported that he had stopped a vehicle driven by Scallan due to expired tags. Scott noted that Scallan seemed nervous and couldn't provide a valid driver's license. Scallen did not give Scott permission to search the vehicle, so a K-9 dog was deployed and he indicated the presence of illegal substances. A search of the vehicle revealed two pills identified as Alprazolam.
Vehicle theft – MPs are investigating a recent vehicle theft from private property in Hollow Rock.
According to the report by Congressman Michael Mulligan, the Sheriff's Department was informed on December 4 of a motor vehicle theft from a residence in Cole Circle. Preliminary investigation revealed that on the night of December 21, someone used a brick to smash the rear window and enter a 1999 Chevrolet Silverado registered in the name of the late Florence Bennett. The vehicle was valued at $ 3,900.
Flight – Members of Parliament are investigating the recent theft of a utility trailer near Huntingdon.
Jacob Smothers told MPs on December 7 that someone picked up his 14ft Cargo-branded trailer with a V-nose from his property on Old Stage Road. Smothers also informed MPs that he captured footage of a suspicious vehicle on a surveillance camera. The trailer was valued at $ 4,000.
Multiple charges – James Michael Sole, 28, of Martin and Angelica Kesia Holden, 26, of 417 High Street, Hollow Rock, were both charged with Willful Possession of Schedule II, Willful Possession of Schedule VI, resistance to arrest and drug paraphernalia during a Dec. 7 traffic stop in McKenzie. Sole was also charged with identity theft.
According to Deputy Chance Townes' report, he stopped a gray Chevrolet Impala driven by Sole with Holden as a passenger after observing suspicious driving behavior. Townes detected a smell of marijuana coming from the vehicle. Sole initially identified himself as James Cole, but Townes was able to identify him as Sole following an incident involving a drug overdose the night before at a McKenzie residence. Sole, who had an active tenure out of Weakley County, began to scream and swear loudly and resisted when Townes tried to place him under arrest, and Sole continued to swear and scream and began to kicking and banging your head after being placed in the back of Townes' patrol vehicle. When questioned, Holden said there was no illegal substance in the vehicle, but during a search MPs found 70.5 grams of a green leafy substance, 15.3 grams of a substance tested positive for methamphetamine, scales and plastic bags. Holden also resisted when Townes attempted to place her under arrest.