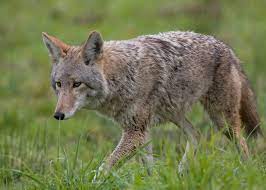 Car break-in attempts thwarted by locked doors
Police report: Car break-in attempts thwarted by locked doors
Wednesday, February 23, 2022 5:23 PM

Last updated: Wednesday, February 23, 2022 5:29 PM

Posted: Wednesday February 23rd, 2022 5:23 PM

Traci Dutton Ludwig

Hits: 128
Attempted car break-in: CCTV of a Brookline Road home showed an individual wearing a face mask pulled up outside the house in a dark-colored sedan, got out of the car and attempted to break into a car. open the door of a Porsche parked in the driveway of the house on February 16. Fortunately, the car doors were locked and the individual was unable to enter. The individual was described as a man wearing a green baseball cap, dark colored face mask, black jacket, white shirt, sneakers and jeans.
At 5:30 a.m. on February 21, a resident of the boulevard reported that an individual dressed in black, with a black backpack, tried to enter his parked car. But the car was locked and the individual could not open the door.
Strap missing
On February 17, a Heathcote Road business owner reported that a gold bracelet, which had been brought to her business for repair, was missing. She was unsure of its location and whether it had been stolen or lost. She needed a report for insurance purposes.
Unknown substance
On February 18, a resident of Chateaux Circle said she believed some kind of noxious substance had been sprayed on the front door to her hallway. She and another person claimed that on February 11, they each felt a strong burning sensation in their eyes and on their lips. Shortly after, they noticed a sticky, amber substance on the door. This, they say, is the cause of the irritation. Medical attention was offered, but the resident and the other person refused it. It is not known if the substance was intentionally applied. The substance was no longer present in the hallway when the police were there to investigate.
Assistance
On February 15, police assisted a Fox Meadow woman who wanted to recover items from a house where her husband lived. The police reminded her that a protection order had been issued against her.
On February 19, police consulted a man in Fox Meadow Road to answer questions about how to possibly report potentially stolen items from a home that did not belong to him.
Civil matters
On February 17, a Post Road resident reported an argument with a roommate. The resident further stated that after returning home from the argument, she noticed some of her property, damaged, on the floor of her room. Police questioned the resident's roommates and a roommate claimed he banged into a chest of drawers, knocking the property to the ground.
Cars and roads
A white van reportedly drove around the neighborhood near Mayflower Road on February 14. Police surveyed the area but did not locate the van.
Police issued summonses to the owner of a car parked outside a fire hydrant in Paddington Road on February 15.
A resident of Ogden Road reported a car parked outside her driveway, blocking access, on February 15. Police had the car towed, identified as a 2006 Nissan Altima. Investigation showed the car was registered to a Connecticut address but incorrectly displayed a Pennsylvania license plate. As a result, the police issued several summonses. On February 16, the car owner came to the resident and knocked on the door to inquire about the car. The resident called the police, but the man left before the police arrived.
A Fox Meadow School teacher reported that her car was hit by another car in the school parking lot on February 16. The police stayed away while the teacher and the other driver exchanged information.
On February 16, a resident of Brite Avenue reported workers from a construction site on Kingston Road parking on his lawn. Police attended the scene and saw no cars parked on the lawns.
The Sanitation Department removed a cardboard box from Burgess Road on February 16.
The driver of a van with flashing lights stopped on Kelwynne Road said she was awaiting dismissal from the college on February 16.
Police noticed a car with an open trunk parked in a Harvest Drive driveway at 3:30 a.m. on February 17. The police spoke with the owner who confirmed that nothing was missing from the trunk of the car.
A car was causing traffic problems on Kingston Road on February 17. The police asked the owner to move the car.
Two cars suffered a puncture after driving over fallen branches from a fallen tree on Post and Fenimore Roads on February 18. Police assisted with traffic control as one driver changed his flat tire and the other left the scene to wait in a parking lot for delivery of a spare tire.
Police stood back and directed traffic around a broken down car as the driver changed a flat tire at Post Road and Lorraine Place on February 18.
Verizon was notified of the fall of wires on Walworth Avenue on February 18.
On February 18, police assisted a pedestrian across Weaver Street.
Police located the driver of an improperly parked car on Scarsdale Avenue and asked him to move the car away from obstructing traffic on February 18.
Two car accidents were officially reported in the Village this week.
Animals
On February 14, police reunited a loose white dog, found on Brewster Road, with its owner.
On February 15, a coyote was reported in the Heathcote and Duck Pond Roads area.
The Sanitation Department removed and disposed of the carcass of a dead animal on Mamaroneck and Secor Roads on February 17.
A passerby alerted police to the body of a dead cat in Post Road and Wayside Lane on February 17. Sanitation workers confirmed that the cat was not wearing a collar or identifying information, and they threw it away.
On February 17, about three or four coyotes were seen on Dobbs Terrace.
A passerby found a Golden Retriever loose on Brewster Road on February 20, put him on a leash and returned him to his owner.
Municipal code
On February 14, a resident complained of noise coming from a neighbour's flat in a building on Popham Road. The police heard some noise, but it was neither too loud nor disturbing.
On February 18, a Crossway resident reported hearing a loud engine noise. Police investigated the area and traced the noise to a generator on Hillview Road. The generator owner said he would contact a service provider for assistance in shutting down the generator.
Firefighters
On February 14, firefighters attended a car accident at Stratton Road and Weaver Street.
Firefighters waited for Con Edison at the site of a gas smell and potential gas leak on Penn Blvd. February 16.
On February 16, he stood ready for Con Edison at a house in Nelson Road, where the owner said he smelled "a smell".
Firefighters helped a Brite Avenue homeowner change a battery in a carbon monoxide detector on February 18.
Firefighters notified Con Edison of a "blown" fuse on a Con Edison pole on February 18.
This report covering police and fire service activities from February 14 to 20 has been compiled from official information.
This police report is sponsored by Scarsdale Security which does more than security. Contact them about remote video for your home or business. Call 914-722-2200 or visit their website.