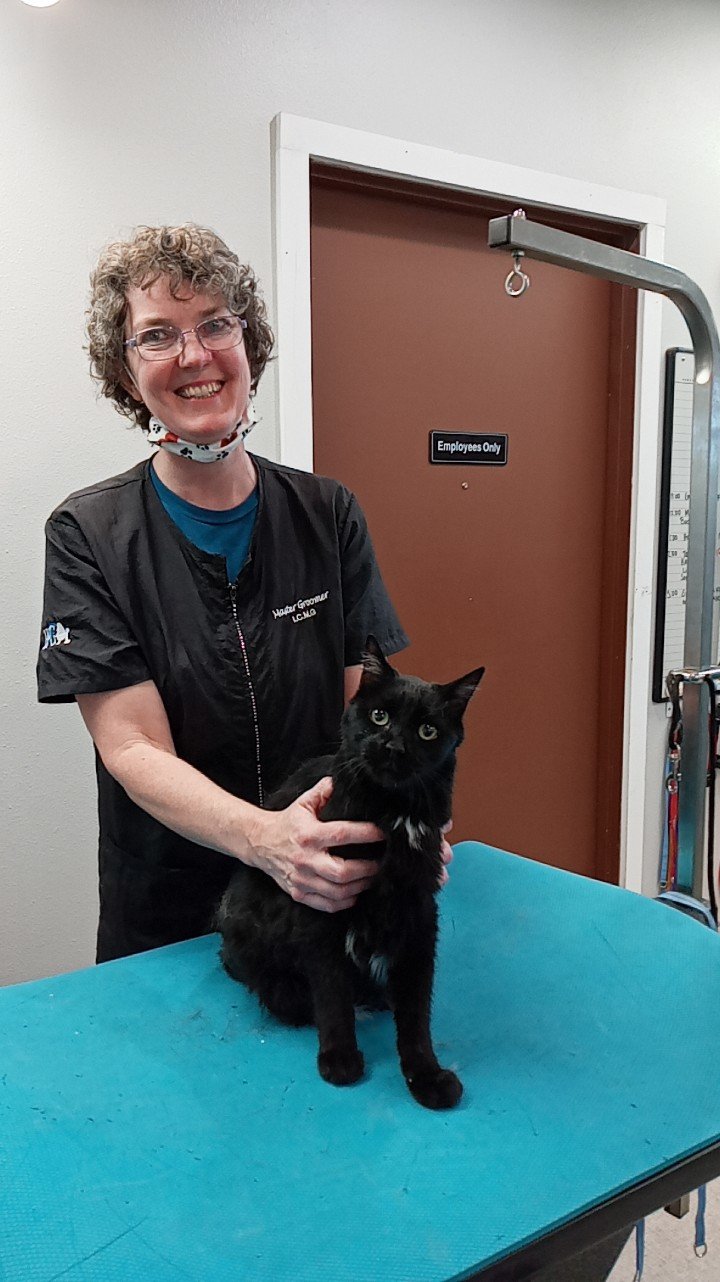 Birch Bay groomer receives international award for cat care
By Grace McCarthy
International Professional Groomers Inc. (IPG) recently awarded Kari Conners of Canine Divine Spa for her cat grooming skills at Birch Bay groomers.
"I love working with each individual personality and discovering the best way to handle each animal," Conners said.
To earn certification, Conners took a 100-question written test that covered handling and safety procedures, and filmed herself bathing, fingering, drying and brushing a cat.
Conners said she studied for a month before taking the certification test, and built on her 20 years of experience working with animals. She worked at Canine Divine Spa for five years and previously owned a kennel in Bend, Oregon, which she managed for 14 years.
"Kari is the most compassionate and caring person I have ever met and this love and compassion naturally extends to every animal in her care," said Tammy Wojcik, owner of Canine Divine Spa. "She is calm and comforting. Her skills as a groomer are above standard as she works hard to always improve. She listens to the needs of animal parents but also to the needs of animals. She stands out because she is the complete set: intelligent, caring, compassionate, competent but also humble and teachable.
As of September 20, Conners has also been certified in the grooming of sport dog breeds – which include spaniels, pointers, retrievers and setters – and terrier breeds. The National Dog Groomers Association of America awarded the certification to Conners after attending a workshop in Bonney Lake, Washington.
In February, IPG awarded Conners the International Certified Master Groomer Award for Dogs after passing written exams and demonstrating his grooming skills.
Canine Divine Spa is located at 4855 Goldstar Drive in Birch Bay. For more information, call 360 / 392-8465.